Plumber in Killen, AL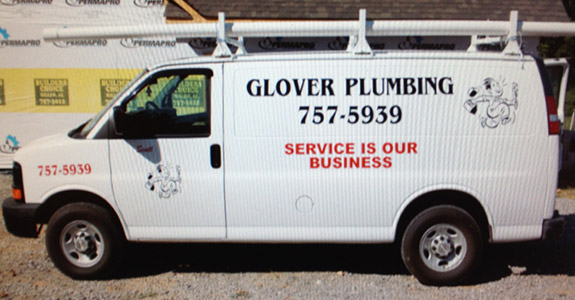 For more than 25 years, Glover Plumbing has provided Killen and surrounding communities with professional, dependable and high-quality plumbing services. As a family-owned and operated business, we take pride in our workmanship as well as the reputation we've established over the years for our excellent work.
Reliable Plumbing Services
Finding a qualified, experienced plumber in Killen, AL can sometimes seem like a challenge. There are plenty of plumbers out there, but you want one with years of experience in the industry, a strong work ethic shared by all of its employees, and a strong word-of-mouth reputation for delivering great customer service. There is one company in town that possesses all of these and more, and it's Glover Plumbing. Since 1989, we have been the plumbing service in Killen, AL that people know they can count on. We appreciate the strong bonds we've formed in this community, and we look forward to working with many more valued customers and friends in the years to come.
Glover Plumbing has been a family owned and operated business since the very beginning, and our work is about much more than just plumbing in Killen, AL. When you hire us for plumbing services in Killen, AL, we'll treat you and your home with respect, and we'll always take care to understand you and your needs before starting any job. We also offer top-notch commercial plumbing in Killen, AL and look forward to getting to know other local businesses. Here are just a few reasons why you should contact us for your next plumbing job:
We are a proud family owned and locally operated business in Killen, AL.
We are a general plumbing business that can provide a full range of services related to home and business plumbing.
Our experienced plumbers are fully licensed, bonded and insured for your protection.
We have over 25 years of experience in the industry.
Our prices are always reasonable.
Providing expert plumbing services and plumbers to Killen, AL and the following areas:
Killen, AL
Florence, AL
Sheffield, AL
Tuscumbia, AL
Lexington, AL
Rogersville AL
Lauderdale County, AL
NOW HIRING!
Thanks to our amazing customers Glover Plumbing is growing and looking for motivated technicians to join our team. Apply today or call to inquire further.